Cooling Tower Manufacturer: how to find the Supplier Who best meets your Needs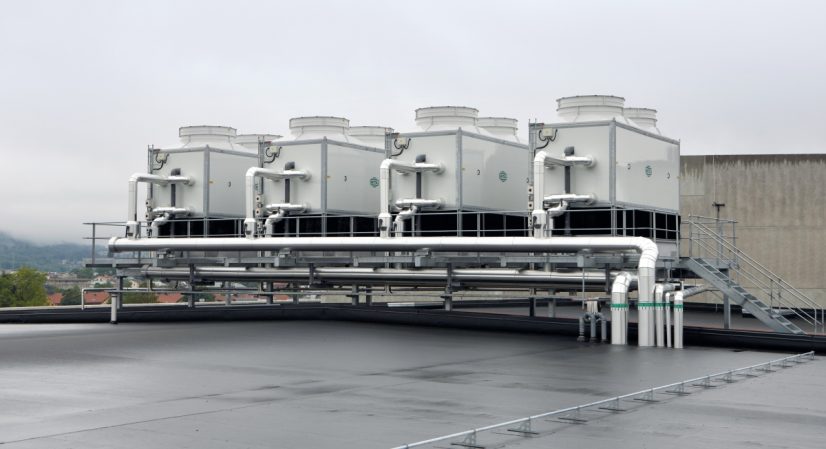 The panorama of cooling tower manufacturers to which turning is broad: it is not always easy and immediate to extricate oneself. Making the best choice, both in qualitative and economic terms, requires you to carefully evaluate some starting elements.
Some elements of reflection are proposed below: they can be useful not to make mistakes or, at least, to be able to direct oneself to the most suitable product for one's needs.
—
by Giorgio Lorenzetti, Technical Advisor at MITA Cooling Technologies
1. Company history
It may seem like an element that is not of primary importance, but a company that has been on the market for many years certainly has a wealth of experience and knowledge that can guarantee reliability and continuity.
Naturally, customer requests have changed a lot over the decades: today the market tends to move towards energy optimization of coolers, also through performance control and remote management software (industry 4.0).
A further request which cooling tower suppliers often have to satisfy today? Installation of low-noise solutions, especially in residential or office contexts. On the other hand, the need for cooling towers that are simple to operate and maintain is still topical.
2. References and experience in specific sectors
The references are fundamental to be able to evaluate in which sectors the manufacturers have supplied their cooling systems: that is, which specific technical problems it has faced and have contributed to increasing their knowledge and skills.
Knowing in detail the application and the functional features connected to it, allows you to have the best and most suitable construction solution for the customer: this is especially true if the cooling tower is to be installed in an industrial setting. By way of example: evaporative coolers for the food industry, foundries and heat treatments of metals, chemical industries, plastic processing …
Find All MITA Projects
3. Wide range of products and their optionals
A wide and well-assorted range of products shows a great deal of research and development necessary to offer the solution that best suits the specific need. All this including a series of possible construction variants and accessories.
In this sector, the classic "good for all seasons" product does not exist: it is necessary to have solutions dedicated to the individual application. This is particularly true with sectors related to the process industry.
Customization (in the broadest meaning of the term) can concern both the availability of an adequate number of accessories on the single product and the possibility of ranging between cooling systems of different types.
Also in this case, some examples: open and closed circuit, for waters of different nature, factory-assembled modular and field-erected.
Find All MITA Cooling Solutions
4. Service
Both pre- and after-sales services represent a further, fundamental element  supporting and guiding the choice. A technical consultancy during the offer phase supports the customer in the technical-plant definition that best suits his needs.
A reactive and efficient after-sales service, in case of need, can solve problems related to malfunctions or simply to scheduled assistance interventions. This minimizes annoying (and expensive) downtime.
Find All MITA Services
5. European and international sales and service network
A network of technicians, agents or dealers on the national, European and international territory allows quick answers and an important physical presence: often the customer needs direct on-site support.
A valid technical-commercial structure is built patiently and with many years of work. Nonetheless, it guarantees the company to be able to support the customer in the best possible way.
Conclusions
As you can easily conclude, all these issues are closely related to each other: a manufacturing company that has developed them over time is certainly the ideal partner for those who have to face, repeatedly or even for the first time, a need for cooling by means of evaporative cooling towers.
Ask for Advice
Newsletter
Subscribe to MITA newsletter and stay updated on technical solutions for industrial and civil cooling and get to know our offer.