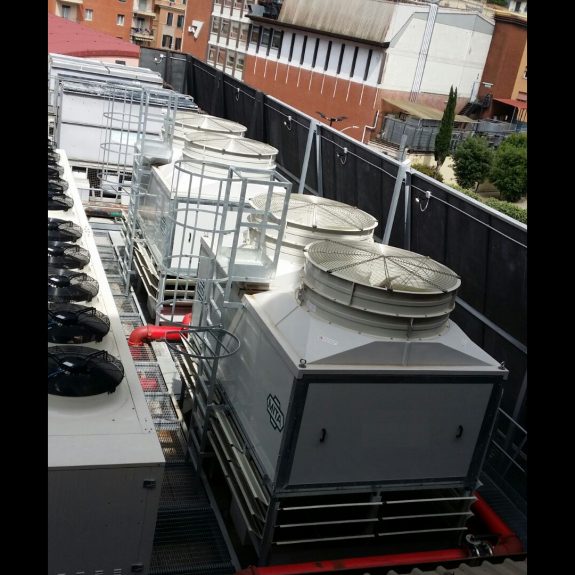 Cooling Technologies for Offices
Low noise levels to ease daily life: this is the "must" of the cooling circuits attached to the air conditioning systems in the offices. Configurations suitable for restricted or peculiar spaces are also often required: the ideal are open circuit cooling towers with sound-absorbing technologies, possibly equipped with versatile centrifugal fans.
Installation Context: local health company, health care facilities, hospitals.

Requirements: low resource use, long life, easy maintenance, low noise.

Overview of Cooling Technologies: adiabatic dry coolers, silenced open circuit cooling towers.

Cooling technologies for offices: some advantages
Thanks to advanced configuration and optimisation software, MITA Cooling Technologies selects high-efficiency solutions to save resources even in offices.
Moreover, in the case of evaporative cooling towers, the supporting structure is made of corrosion-resistant material.
Ask for Information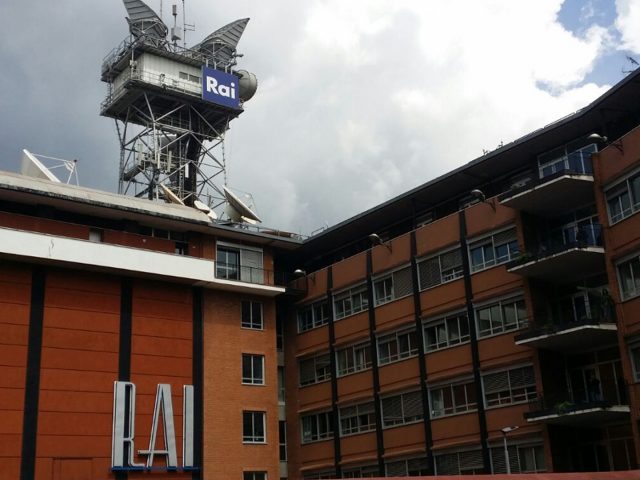 PME-E cooling towers for RAI in Rome
New MITA coolers – PME-E open-circuit towers – are also part of the air conditioning system for the Italian Radio and Television company's historic building, at Via Teulada 66, in Rome.
Learn More
Tools to help you choose
First goal: ask the right questions to the customer and involve him selecting the best cooler. We have been doing this since 1960.
Preliminary plant evaluation
The visit to the plant is a fundamental moment to find the right information on your needs, together with your technicians and the engineering firms involved.
Complete range of coolers and chillers, dozens of variants for each type, solutions for each application and important customizations: MITA's design is truly tailor-made.