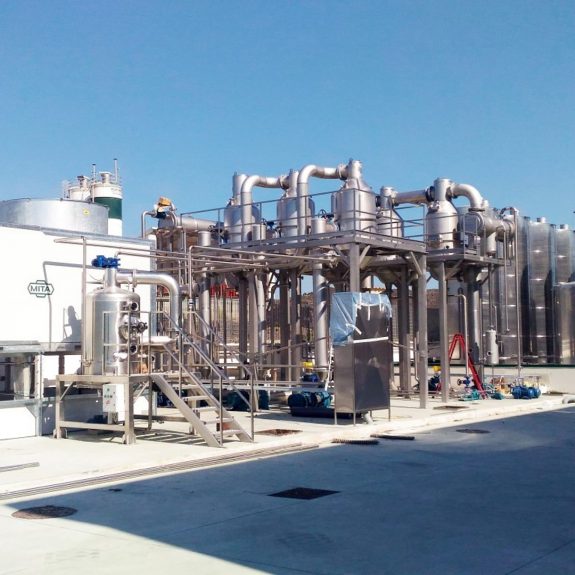 Coolers for Refrigeration in the Food Sector
Refrigeration in the food sector is linked to production lines in food & beverage: the optimization of efficiency and resources (water and energy) are the most requested needs by customers. Evaporative and adiabatic condensers must be able to manage different refrigerant gases based on project requirements.
Installation Context: production lines in food & beverage industries - e.g. dairies, farms, breweries, storage of food products.

Requirements: low resource use, continuity of operation.
Overview of Cooling Technologies: different refrigerants to condense/cool, efficiency.

Some advantages of MITA for food refrigeration
Since 1960 MITA Cooling Technologies has been producing non-corrosive products for cooling (cooling towers, evaporative condensers, adiabatic chillers) which translate into energy efficiency.
MITA's intelligent energy management systems combine maximum energy efficiency and minimum water use, helping to cut costs for the customer: an advantage appreciated especially in the field of food refrigeration: an advantage appreciated especially in the field of food refrigeration.
Ask for information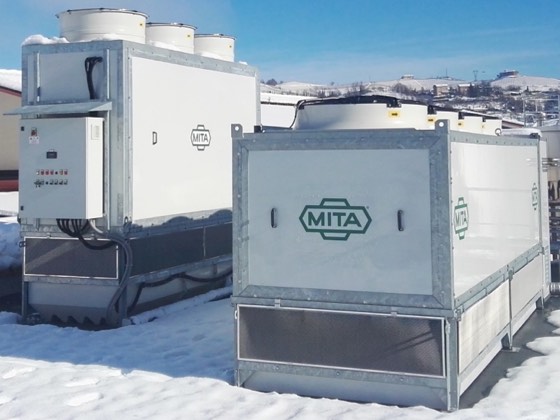 Evaporative and adiabatic condenser for a dairy in the Langhe region
Langhe, a historic area of Piedmont known for its wines and haute cuisine. MITA Cooling Technologies has participated in the modernization of the refrigeration system of a local dairy with two different solutions: the MCE evaporative condenser and the PAD G-C adiabatic gas cooler. Both were required by the project design lead company, the Telos design studio with engineers Claudio Tarsitano and Alessandro Pasini.
Learn More
Tools to help you choose
First goal: ask the right questions to the customer and involve him selecting the best cooler. We have been doing this since 1960.
Preliminary plant evaluation
The visit to the plant is a fundamental moment to find the right information on your needs, together with your technicians and the engineering firms involved.
Complete range of coolers and chillers, dozens of variants for each type, solutions for each application and important customizations: MITA's design is truly tailor-made.