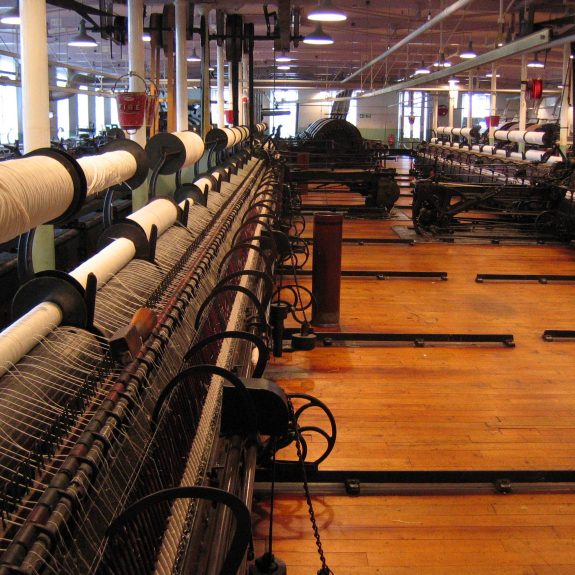 Cooling Technologies for the Textile Industry and Tanneries
The demands of these industries are linked to the most variable temperature changes, depending on the single production process. An example is the drying of leather in tanneries, carried out thanks to vacuum pumps: the liquid ring of these tools is cooled by a cooling tower. Usually, dirty water is treated: for this very reason, open cooling towers with wide-passage exchange packs are suggested. The durability of the solutions adopted is appreciated: fiberglass is a plus.
Installation Context: drying leather for tanneries, production and processing of textile fibers.

Requirements: dirty waters handling, long life, highly variable output temperatures.

Overview of Cooling Technologies: integrated management systems, open cooling towers for dirty waters applications.

Focus: Cooling technologies for tanneries
In the example of leather drying for tanneries, cooling technologies are used to cool the liquid ring of the vacuum pump.
The entrainment of leather that can occur makes the water organically polluted. Therefore, it is necessary to adopt some constructive measures, including the exchange pack (if an evaporative cooling tower is used) for partially dirty water type "GS" and the anti-clogging spray nozzles (with tangential connection).
The temperature difference normally envisaged is 7 ° C. The inlet temperature is 36 ° C while the outlet temperature is 29° C (compatibly with the wet bulb temperature of the installation area).
Ask for information
Tools to help you choose
First goal: ask the right questions to the customer and involve him selecting the best cooler. We have been doing this since 1960.
Preliminary plant evaluation
The visit to the plant is a fundamental moment to find the right information on your needs, together with your technicians and the engineering firms involved.
Complete range of coolers and chillers, dozens of variants for each type, solutions for each application and important customizations: MITA's design is truly tailor-made.
Newsletter
Subscribe to MITA newsletter and stay updated on technical solutions for industrial and civil cooling and get to know our offer.