Replacement of a Cooling System
Full range of coolers and advanced selection tools
Cooling systems which are corroded or that no longer support initial performance: both can be replaced with the most diverse market solutions. As a premise, a serious pre-analysis must be carried out on the plant requirements.
Requirements: why replace an industrial cooler
Typically, an industrial or HVAC cooling system needs to be replaced in two cases: either because it has worn out over time (corrosion) or because it no longer supports the performance of the entire plant (e.g. due to scaling up).
But the desire to acquire a more efficient, quieter cooling technology with greater water and energy savings can also justify replacement.
Tell Us Your Needs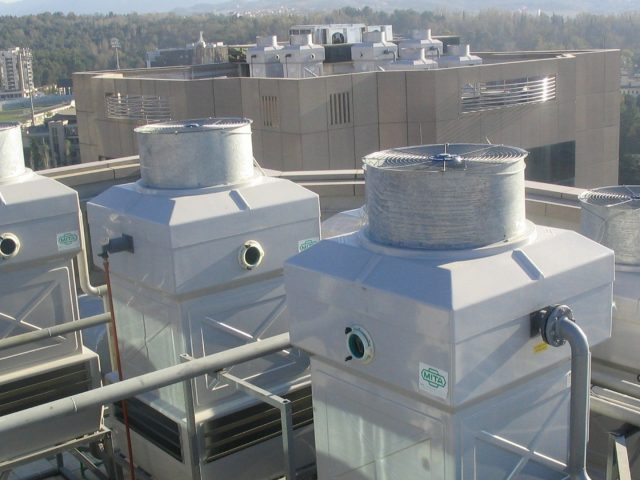 Solution: a wide range of coolers
Before replacing the cooling system, we carry out a pre-analysis of the system's needs, also using advanced software tools: it is also possible to switch from an evaporative to an adiabatic system or vice versa if the analysis indicates a change in the customer's needs.
This is why it is advantageous to have an overview of cooling technologies and to see a complete range: evaporative, adiabatic, dry.
Contact Us and Find How We Work
Fibreglass: a bonus for durability and safety
Many end-users and engineering offices require durable solutions for their systems in order to amortise the investment costs over time.
MITA cooling towers and evaporative condensers make extensive use of corrosion-proof and therefore durable materials: fibreglass, PVC, PP… The expected life cycle is significantly extended. The lack of corrosion also makes the cooler safer.
Contact Us and Find How We Work