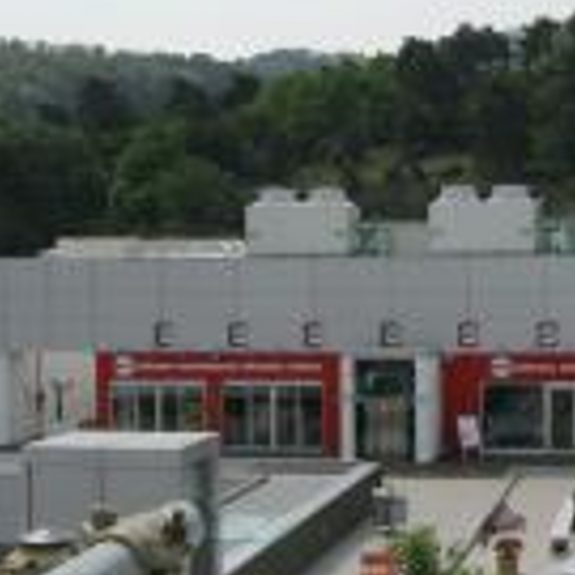 Cooling Technologies for Shopping Centers
The air conditioning systems in shopping centers must ensure low noise levels: the same goes for the attached coolers. Therefore, the engineering firms and plant installers are concerned with installing cooling solutions with sound-absorbing technologies, mostly evaporative. A further plus is the need to place the machine in confined spaces.
Installation Context cinema, buildings for public entertainments, theaters.

Requirements flexible configurations, long life, easy maintenance, low noise.

Overview of Cooling Technologies torri di raffreddamento a circuito aperto silenziose, torri di raffreddamento con ventilatore centrifugo, torri di raffreddamento in versione "Silent", sistemi integrati di gestione.
Cooling technologies for shopping centers: an operational example
In some of its works, MITA Cooling Technologies has installed cooling technologies for shopping centers whose air conditioning system was based on a controlled temperature water circuit (thermostated water).
This system is based on WLHP (Water Loop Heat Pumps) technology, or a "Ring of water and heat pumps" system: the common centralized system produces water at a controlled temperature through a thermal power plant in winter and evaporative coolers for the rest of the 'year. The water temperature itself is close to the ambient temperature and is distributed to the individual commercial units through a network or "ring" of "thermostated" water. The heat pump air conditioning machines for the air conditioning of the premises are then connected to the latter.
Practically speaking, the machine exchanges heat with the water in the ring and therefore tends to heat up in the summer and cool down in the winter. The air conditioner receives thermostated water, from the delivery unit, for condensation in summer and for evaporation in winter. Through the return detachment, it returns the water used to the general distribution system instead.
To dispose of the excess heat in the water ring outside, during the prevailing operation of the cooling units, there are several alternatives. Since the fundamental requirement for the proper functioning of a WLHP system is the cleaning of the pipes, without the entry of dirt, dust and more from the outside it is necessary not to use cooling systems open to the atmosphere: in these contexts, closed circuit cooling or other indirect exchange coolers.
Ask for Information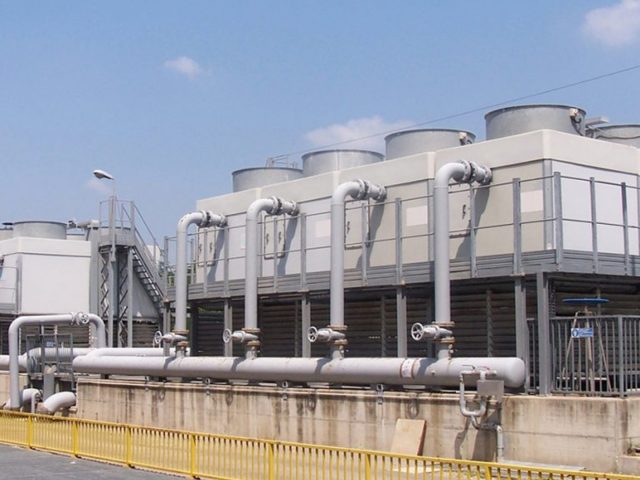 Cooling Towers for the Bologna Hospital
Air conditioning system (hospital structure) – capacity 26 MW – PME model.
Learn More
Tools to help you choose
First goal: ask the right questions to the customer and involve him selecting the best cooler. We have been doing this since 1960.
Preliminary plant evaluation
The visit to the plant is a fundamental moment to find the right information on your needs, together with your technicians and the engineering firms involved.
Complete range of coolers and chillers, dozens of variants for each type, solutions for each application and important customizations: MITA's design is truly tailor-made.