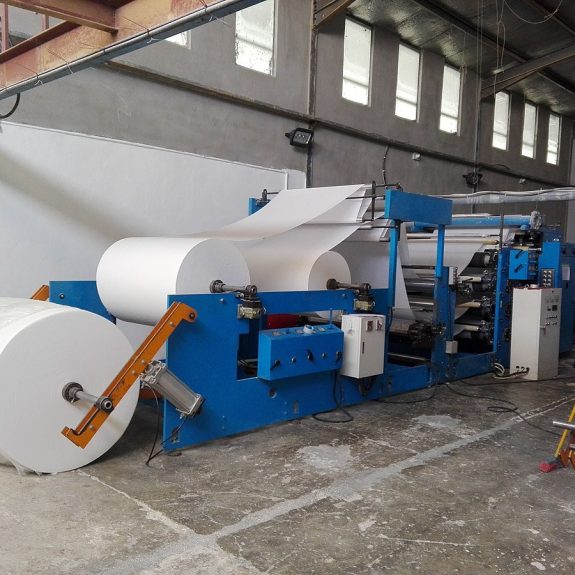 Cooling Technologies for Paper Mills
In this sector, high water flow rates best fit large industrial cooling towers. It is often required to transport the units over great distances: for this reason, it is advantageous to rely on modular and / or "container" solutions, which also reduce management and installation costs.
Installation Context paper mill, cellulose processing, bleaching and felting.

Requirements dirty waters handling, low installation costs, easy maintenance, high water flow rates, long distance transport.

Overview of Cooling Technologies remote control systems, Industrial modular cooling towers, cooling towers for small and medium sized plants.
Cooling technologies for paper mills: at a glance
In the process described above, the cooling technologies are used to cool the liquid ring of the vacuum pumps.
The cellulose entrainment that inevitably occurs, makes the water organically polluted. Therefore it is necessary to adopt some constructive measures, including (when a cooling tower is used) the exchange pack for dirty water type "GS" and the anti-clogging spray nozzles (with tangential connection).
The temperature difference normally envisaged is 7 ° C. Inlet temperature is 36 ° C while outlet temperature is 29° C (compatibly with the wet bulb temperature of the installation area).
Warning
: count(): Parameter must be an array or an object that implements Countable in
/var/www/vhosts/mitacoolingtechnologies.com/httpdocs/wp-content/themes/mita/templates/modules/blocchi-flex.php
on line
656
Ask for information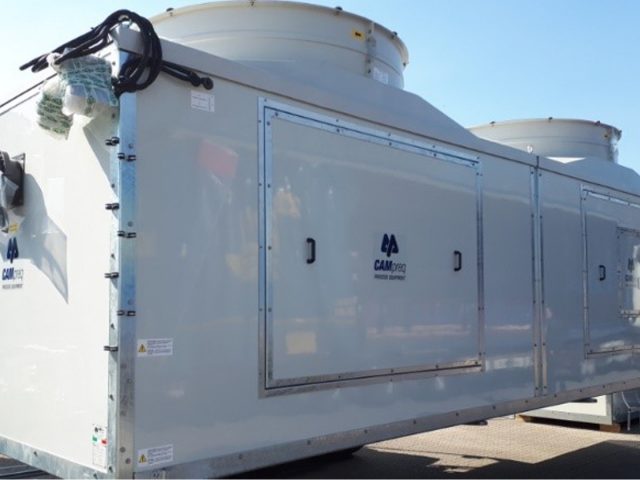 Large Industrial Towers for a Paper Mill in Sweden
Maxi format, minimum noise. The PME-E cooling towers supplied to CAMpreq, installed at a paper mill in central Sweden, combine a design suitable to high water flows with solutions that reduce noise levels. The collection of information, from those who use evaporative systems in their production plants, has always been fundamental.
Learn More
Tools to help you choose
First goal: ask the right questions to the customer and involve him selecting the best cooler. We have been doing this since 1960.
Preliminary plant evaluation
The visit to the plant is a fundamental moment to find the right information on your needs, together with your technicians and the engineering firms involved.
Complete range of coolers and chillers, dozens of variants for each type, solutions for each application and important customizations: MITA's design is truly tailor-made.