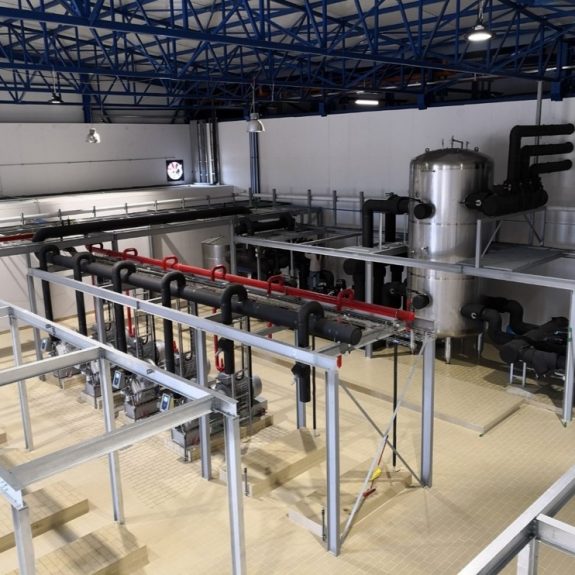 Cooling Technologies for the Cold Chain in Logistics
Foodstuff storage at temperatures below zero can be implemented through different types of natural or non-natural refrigerants: evaporative or adiabatic condensers can be indicated, depending on whether the company is focused on performance or resource use optimization. Low noise solutions are often appreciated.
Installation Context: food storage (dairy products, fruit and vegetables, meat and cold cuts).
Requirements: low resource use, continuity of operation, different refrigerants to condense/cool
efficiency, low noise.

Overview of Cooling Technologies: adiabatic condensers, evaporative condensers, remote control systems.
Cooling technologies for the cold chain in logistics: at a glance
The evaporative cooling tower (or other technology) serves to cool the water coming from the condensers, as in all refrigeration units.
The thermal difference considered is classically of 5 ° C, while the calculation of the thermal potential is carried out on the basis of the total cooling capacity of the compressors to be cooled: it is normally expressed in kW or in HP (1 HP = 1 KW x 1 , 36). 
Ask for Information
Tools to help you choose
First goal: ask the right questions to the customer and involve him selecting the best cooler. We have been doing this since 1960.
Preliminary plant evaluation
The visit to the plant is a fundamental moment to find the right information on your needs, together with your technicians and the engineering firms involved.
Complete range of coolers and chillers, dozens of variants for each type, solutions for each application and important customizations: MITA's design is truly tailor-made.