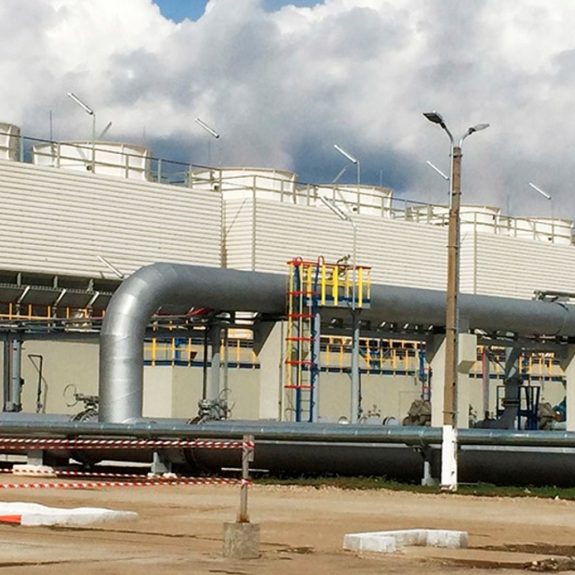 PU Industrial Cooling Tower
field-erected
The PU series field-erected industrial cooling tower can serve very large plants: especially oil & gas, chemical and power generation. Available for all industrial water. Different materials are supplied according to project needs: concrete, steel, fiberglass and pultruded.
Versatile design. For all industrial waters. Concrete, steel or fiberglass construction depending on the project.
High efficiency. Provided by evaporative technology in combination with axial fans.
Advanced consulting. The value of a personal advisor, working alongside the customer for plant management needs.
Efficiency and optimal resourse use. MITA solutions are selected through advanced software in order to fit the plant characteristics.
Quick pay-back. Pre-selection performed together with the client, based on their project requirement.
Industry 4.0. Possibility of control, monitoring and data collection on company management system.
How it Works
The PU industrial cooling tower is field-erected, with components assembled on site. The cooling principle is evaporative cooling, with mechanical air draught. It is designed by our Spanish company TORRAVAL Cooling.
Field-erected cooling towers are used in a wide range of cooling applications such as industrial processes, refinineries, manufacturing, power plants and HVAC.
Torraval cooling towers are designed and configured to meet the most critical customer thermal performance in a cost-effective way. Our designs are born for guaranteeing both lower energy use and operating costs, while providing ease of inspection and maintenance.
Ask for Information
Technical Specifications
Structure entirely made of protruded FRP profiles: calculated to support static and dynamic loads, seismic factors, wind thrust, snow load, etc.
External covering system in corrugated panels of flame retardant fibreglass.
Fibreglass diffusers (FRP).
Each machine can be equipped with various accesses, for simple inspections and maintenance to: motor-fan group, plenum, water distribution system, droplets separators, heat exchange pack.
Axial motor-fan with gearbox reducer, low installed power, low noise levels.
Ask for a Quote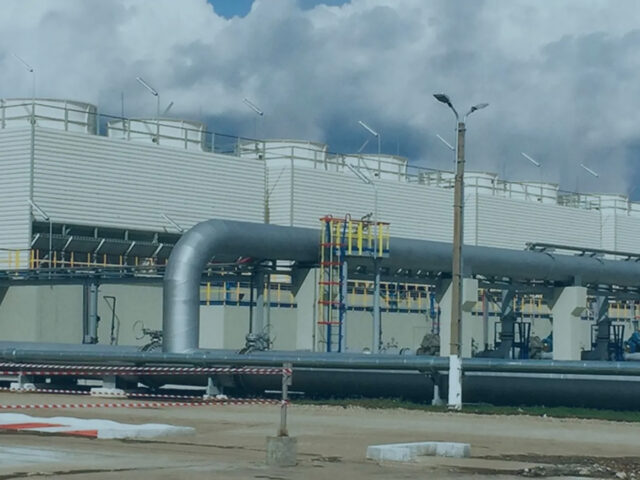 Environmental and economic sustainability of PU field-erected cooling tower
Use of water for efficient heat transfer (i.e., cooling of the process fluid).
Low and further optimizable energy use.
Falls within the product categories that MITA is able to regenerate.
Indication of "carbon footprint" from the MITA team.
Learn more about the sustainability of MITA cooling solutions
Tools to help you choose
Your process cooling advisor
Il nostro approccio consulenziale
Ecco il nostro metodo