Cooling System Upgrade
To scale up efficiency and effectiveness
A few, necessary steps are enough. An industrial cooler must support all kinds of new requirement in the industrial or civil process: higher temperature ranges, water and energy optimization, new sound levels.
Requirements: the extra boost in performance and efficiency
Does your industrial process or civil air conditioning system need to step up its performance? Or does your process consume too much and need to be optimised? Do you have new noise limits to comply with by law?
The reasons for upgrading or modifying a system can be many, and the cooling technologies must also support this process.
Tell Us Your Needs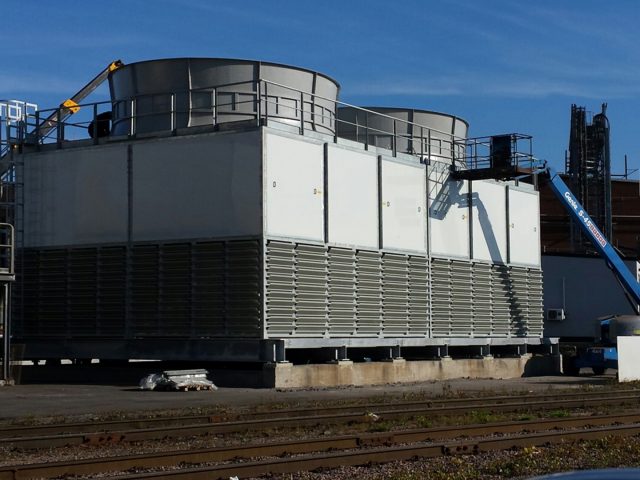 Solution: enlarging or upgrading the cooling system
It is not always necessary to replace an old cooler with a new one. Existing cooling devices can also be upgraded by redesigning or adding some components or actual modules:
the motor-fan units,
heat exchange sections,
integrated control equipment for parameter automation and/or remote monitoring (Industry 4.0),
or an entire plug&play cooling cell.
All components that increase the efficiency and effectiveness of a system.
Contact Us and Find How We Work
Consulting and listening: the tool that makes the difference
It is essential to rely on a good industrial cooling consultant: a successful project starts with gathering the right information during the plant inspection.
For some years now, MITA has also been using software for cooler configuration and performance pre-analysis: an additional service for plant managers and engineering offices to help them choose the best cooler.
Contact Us and Find How We Work
Upgrading a system with a remanufactured cooler
If you need more efficiency and heat output in heat disposal, a remanufactured cooler can also meet that need.
With an added advantage: the raw materials and energy used for remanufacturing are lower than for a totally new product. This, of course, translates into lower acquisition costs for the customer.
The planet also thanks, with the lower use of resources for production.
Find out the service
Newsletter
Subscribe to MITA newsletter and stay updated on technical solutions for industrial and civil cooling and get to know our offer.