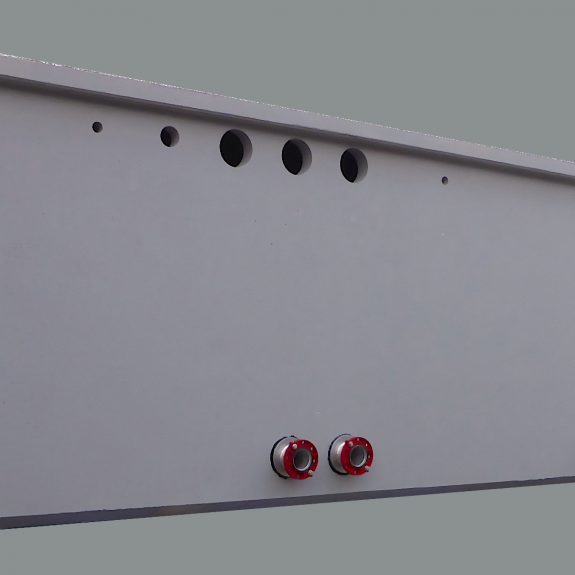 Reinforced Concrete Tanks
for Cooling Tower Water Collection
A solution to properly (and separately) manage the hot and cold water of the evaporative system. Valves, solenoid valves, taps and fittings are supplied together with the concrete tanks.
Simple and practical solution. Maximum adaptability and ease of installation.
Double functionality. Industrial water containment and evaporative tower support surface.
Separate tower water management. Possibility of separation between hot water and cold water tank. Equalization for system balancing.
Advanced consulting. The value of a personal advisor, working alongside the customer for plant management needs.
How it Works
Self-supporting prefabricated tanks consisting of a reinforced concrete monolith to contain industrial water. It can also be used as a support surface for the cooling tower.
The tanks guarantee a thermal flywheel with temperature stability and a good autonomy in case of temporary lack of water supply. Each tank is equipped with a manhole in the upper part to allow inspection and cleaning. Possibility of internal dividing bulkhead to separate hot water from cold water with an equalization system for the correct balancing of the system.
Ask for a Quote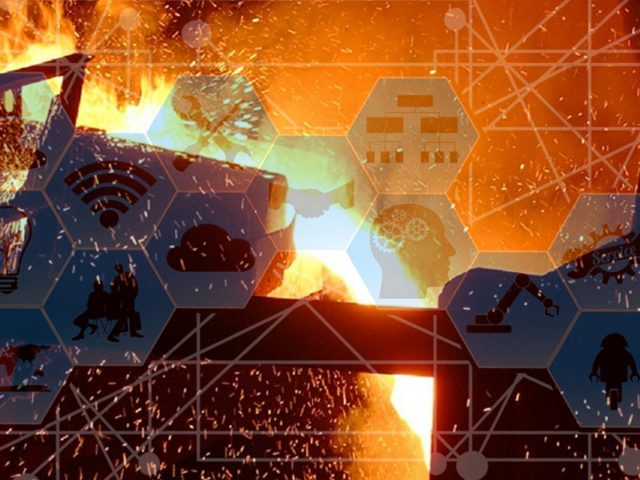 Fonderia Casati is Industry 4.0 also thanks to MITA cooling systems
Cooling technologies to support not only a process but a future vision of the business. Fonderia Casati, a long-standing company based in Varese, has no doubts on what it will take to keep its competitiveness at European level: the automation of its industrial processes, by implementing an integrated data flow between its production line and management control. MITA Cooling Technologies, therefore, provided this customer with an evaporative tower and a cooling management and monitoring station: the data collected by the system will, in fact, be sent to the company's internal management and will help optimize the production processes.
Learn More
Tools to help you choose
First goal: ask the right questions to the customer and involve him selecting the best cooler. We have been doing this since 1960.
Preliminary plant evaluation
The visit to the plant is a fundamental moment to find the right information on your needs, together with your technicians and the engineering firms involved.
Complete range of coolers and chillers, dozens of variants for each type, solutions for each application and important customizations: MITA's design is truly tailor-made.