Overview of cooling technologies
Do you know the different technologies and their benefits?
Here you will find the advantages and technical characteristics of each type of cooler: evaporative, adiabatic, dry, hybrid, mechanical. An overview of cooling technologies.
Dry cooler or Air Cooler
Use ease, zero water consumption, the ideal solution for medium-high process fluid temperatures.
Learn More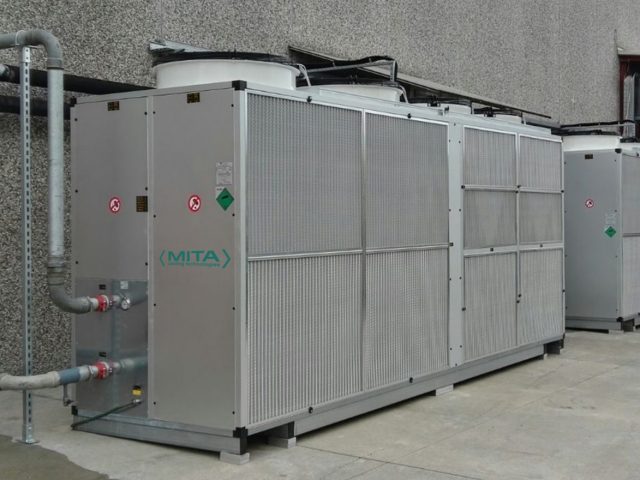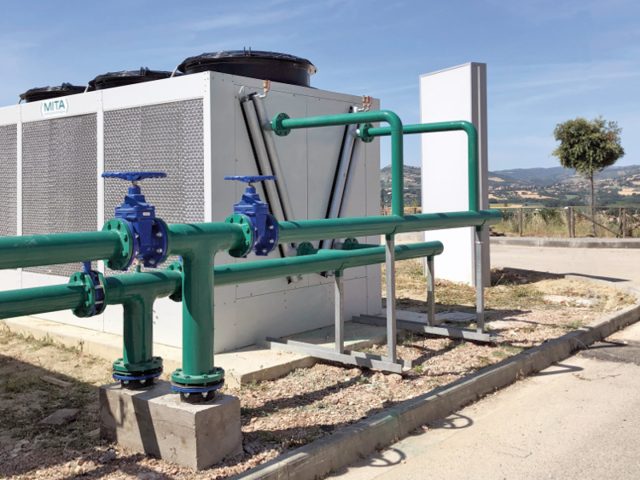 Adiabatic Cooler
Extraordinary water and energy savings, optimized performance: adiabatic coolers and condensers are increasingly appreciated by engineers and production managers who seek the right balance between the advantages of the dry and evaporative systems.
Learn More
Evaporative Cooler
Do you want performance and efficiency for your system? Then the cooling towers and evaporative condensers ensure both in an extraordinarily simple way. Innovative technical measures reduce water consumption and noise levels.
Learn More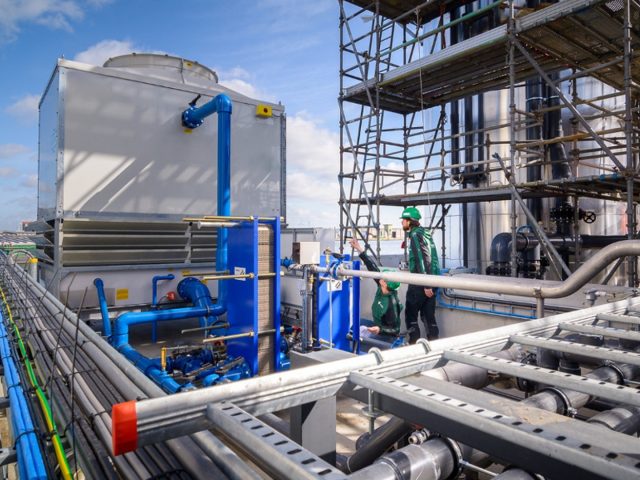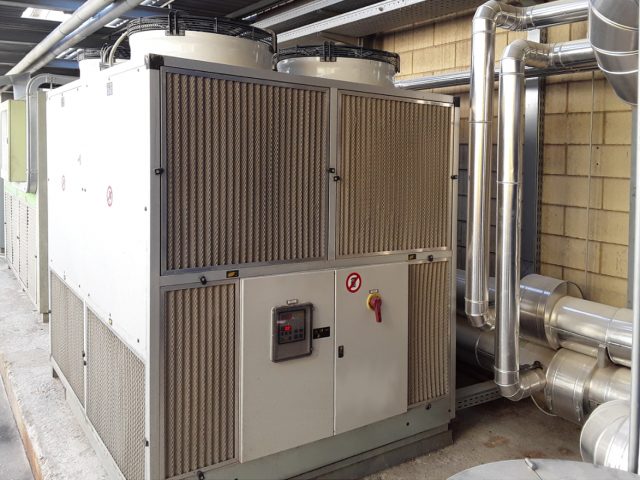 Chillers for Industrial Processes
Fluid temperature far below ambient temperature: when this is necessary, mechanical cooling allowed by a chiller for industrial processes must be used.
Learn More
Panoramica delle tecnologie di raffreddamento in sintesi
Open- and Closed-Circuit Cooling Towers
Evaporative Condensers
Dry Coolers and Adiabatic Dry Coolers
Adiabatic Subcoolers
Industrial Chillers
Chillers for Industrial Processes