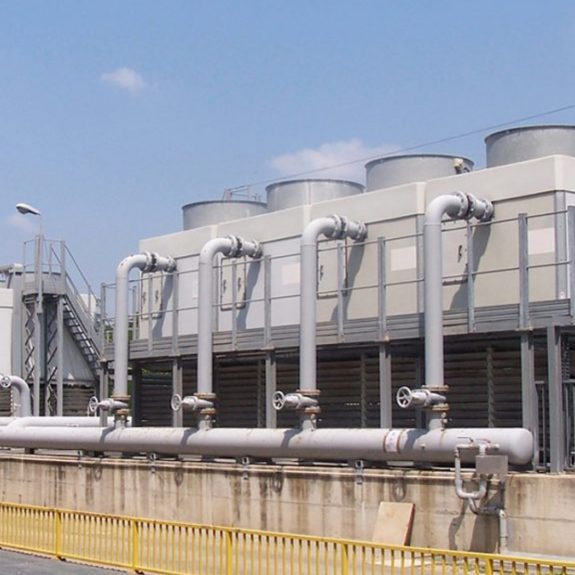 Cooling Technologies for Healthcare
Hospital engineers pay attention to two fundamental needs: low noise level and simple maintenance to always keep equipment safe and efficient. Cooling technologies can meet these needs: evaporative and adiabatic coolers with sound-absorbing solutions, preferably with large accesses for internal inspections. The non-corrodible fiberglass can be a plus for useful machinery lifecycle extension.
Installation Context: local health company, health care facilities, hospitals.
Requirements: low resource use, long life, easy maintenance, low noise.

Overview of Cooling Technologies: adiabatic dry coolers, silenced open circuit cooling towers.

Cooling technologies for healthcare: prestigious references
These are the main healthcare facilities (hospitals, clinics, ASL) to which we have supplied cooling technologies:
ASL N. 55 Hospital of Eboli (SA)
Bufalini Hospital – Cesena (FC)
Maggiore Hospital of Bologna
Gallino Hospital – Genova
Hospital of Savona
Capitanio Nursing Home – Milano
Camillo Clinic
Montichiari Hospital (BS)
Campo di Marte Hospital (LU)
Pedale di Volterra Hospital (PI)
New S. Giovanni di Dio Hospital – Torregalli (FI)
Careggi Hospital (FI)
Cisanello Hospital (PI)
Ask for Information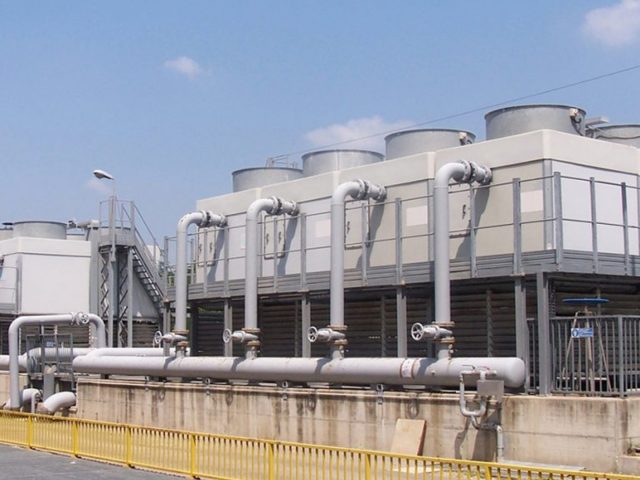 Cooling Towers for the Bologna Hospital
Air conditioning system (hospital structure) – capacity 26 MW – PME model.
Learn More
Tools to help you choose
First goal: ask the right questions to the customer and involve him selecting the best cooler. We have been doing this since 1960.
Preliminary plant evaluation
The visit to the plant is a fundamental moment to find the right information on your needs, together with your technicians and the engineering firms involved.
Complete range of coolers and chillers, dozens of variants for each type, solutions for each application and important customizations: MITA's design is truly tailor-made.
Newsletter
Subscribe to MITA newsletter and stay updated on technical solutions for industrial and civil cooling and get to know our offer.