Resource and Efficiency Optimization of Cooling Systems: How to Assess It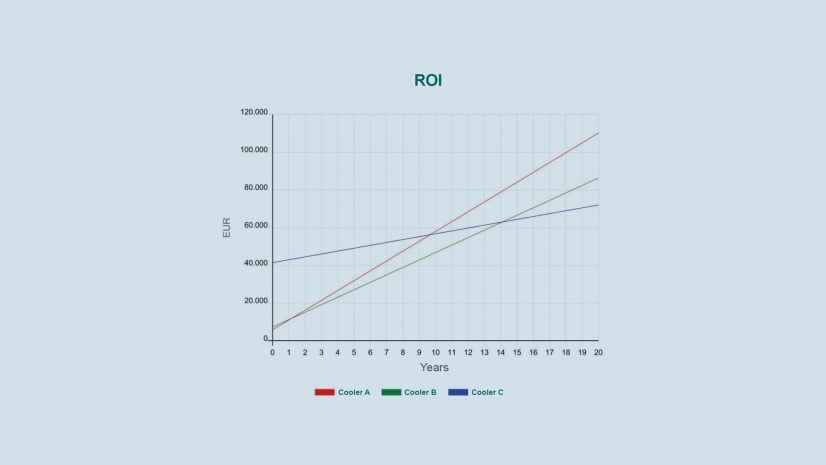 Often the choice of a cooling technology for industrial application or HVAC does not only depend on project performance requirements.
Nowadays plant managers and engineers are more sensitive to resource optimization: a cooling system must combine performance with reduced operating costs. The growing environmental awareness is pushing towards low impact solutions.
Therefore, the comparison between different cooling technologies in terms of their sustainability is ever more important. A calculation software can now fulfill this task based on real climatic data of any given location.
MITA Efficiency
MITA Cooling Technologies has 60 years of experience, more than 35.000 installed units and a product range that includes 4 different cooling technologies: evaporative, adiabatic, mechanical and dry.
The use of different technologies has brought the need for a comparison software: MITA Efficiency.
MITA Efficiency is a tool that compares different cooling systems within the MITA range, analyzing their performances under real ambient conditions for a given location. The calculation is based upon data taken from Meteonorm, an independent platform that collects and manages representative annual data for each location in the world. Thanks to this global standard dataset and to the sophisticated calculations of MITA Efficiency software, the estimation's accuracy and reliability is granted.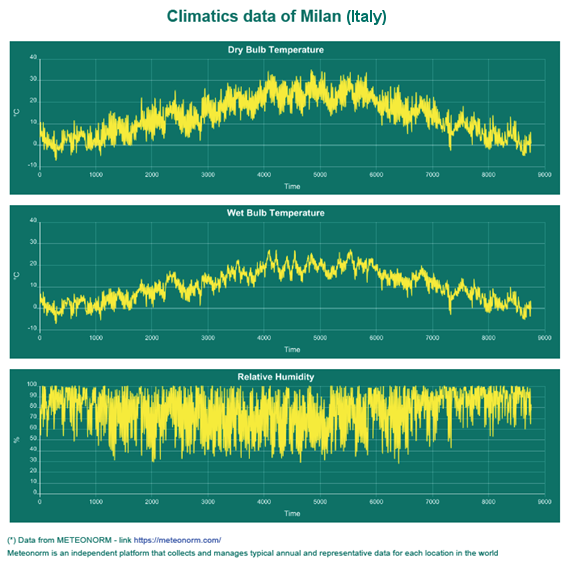 The analysis can be set according to the actual thermal loads required by the user, as they may change according to shifts or seasons.
It is an invaluable technical support, useful to show the specific advantages and optimizations achievable by choosing the most suitable cooling solution for a specific project.
Some examples:
Electricity and water savings;
Cooler comparison with and without VFD;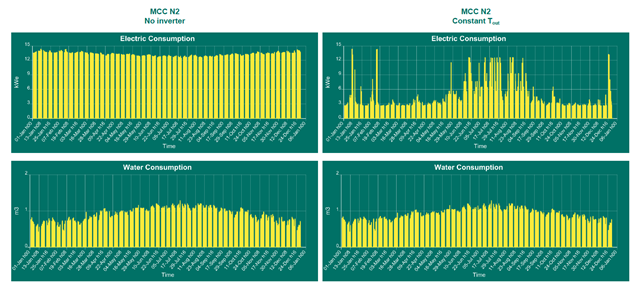 Operating cost evaluation for units of different size within the same technological range;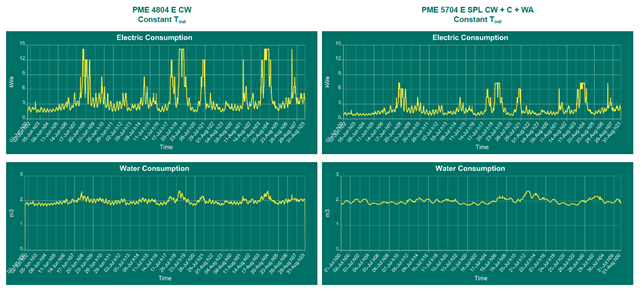 Comparison between different cooling technologies, such as an adiabatic cooler and an evaporative system;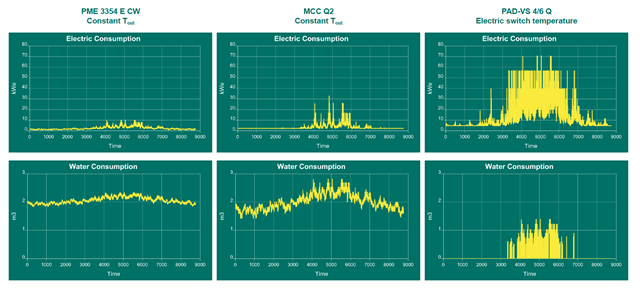 Possibility of choosing hours of operations, considering holidays and working shifts;
Analysis of sound emissions between different models;
Possibility to set different sound limits for day and night operation;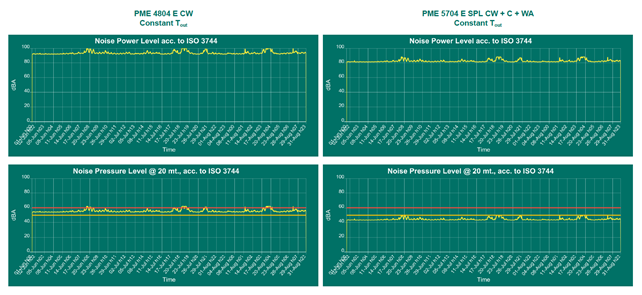 Resulting data are then used to calculate a return on investment based upon the choice of a given technology.
To sum it up, what is the most suitable industrial cooling system for our project?
The answer is well known among manufacturers of evaporative or adiabatic cooling systems: there is no best equipment in absolute terms. All other factors being equal, what matters is whether the focus is on energy efficiency, water saving, space, or sound emissions. Each type of cooler will serve the customer better in some cases while not in others.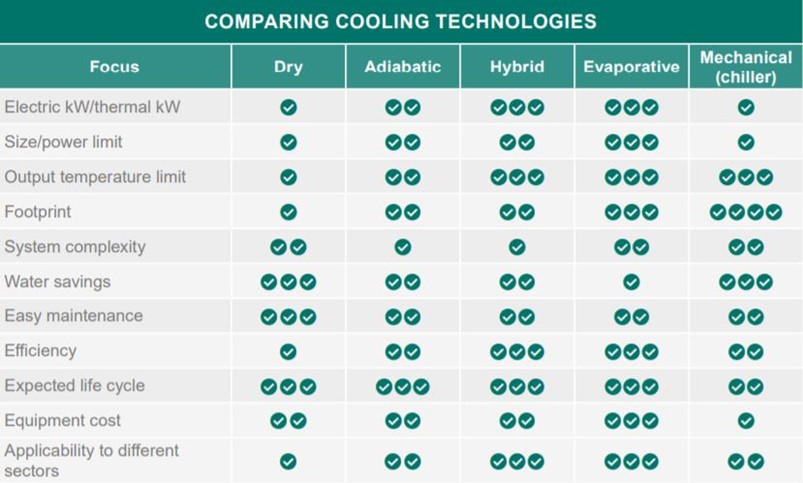 Even in this case, our software supports our choice for the best technology, in relation to our project.
The information provided by MITA Efficiency is very accurate and it can be represented in graphs, with the desired time interval (year, month, day) for an easy visual analysis.
A separate chapter should be dedicated to water treatment for cooling systems, an interesting topic for manufacturers and users. Good practices can be applied to ensure efficiency and reliability of an evaporative cooling tower.
---