New solutions for HVACR: MITA at Mostra Convegno Expocomfort 2020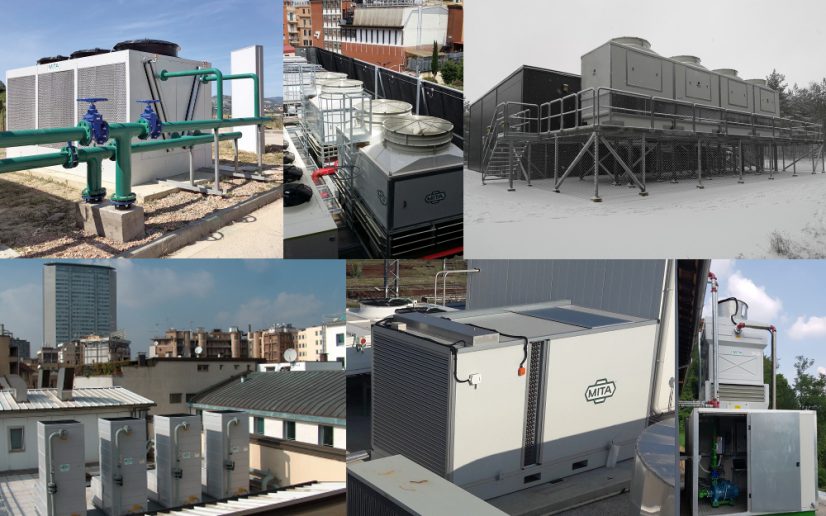 Update February 26th, 2020: Mostra Convegno Expocomfort has been delayed to September 8th – 11st.
There is no best cooling device in absolute terms: needs of each individual project do exist.
Mostra Convegno Expocomfort is an opportunity for MITA Cooling Technologies to underline this concept also in the HVACR sector, offering technical managers and engineering firms different solutions and support tools for their choice: a wide range of exposed coolers, new software to compare the various technologies and a real "MITA SYSTEM" cooling unit.
The appointment will be at Fiera Milano (Rho), from 8th to 11th September: Hall 24 – Stand R13 S12.
1. MITA Cooling Technologies for the HVACR sector since 1960
MITA provides cooling and consulting solutions in HVACR focusing on the optimization and specific needs of each system.
Visitors of Mostra Convegno Expocomfort will experience it with a live simulation of how each cooler behaves in their individual case. This is thanks to the comparative software MITA ECO COOLER: users can evaluate their needs connected to a series of variables (thermal power, size limits, acoustic impact, importance of water and energy savings, etc). The result is the optimal cooling solution.
MITA Cooling Technologies will also exhibit the best cooling and refrigeration equipment for HVACR.
Read our Case Studies
2. Mostra Convegno Expocomfort 2020
"MCE represents the most complete synthesis of the future of living comfort. The essence, its fundamental soul, the core of the pleasure of living": explains the initiative's website.
Mostra Convegno Expocomfort exhibits the state-of-the-art of HVACR, thus bringing together producers and customers in the areas of heating, air conditioning, refrigeration, sanitary engineering, water treatment, bathroom furnishings and sanitary services.
It takes place every two years in Fiera Milano (Rho). These are the numbers of the last Mostra Convegno Expocomfort exhibition (2018):
2,388 exhibitors,
54 countries,
162,165 visitors.
3. MITA together with Frigofluid

It is the first time that MITA Cooling Technologies takes part in Mostra Convegno Expocomfort together with Frigofluid, a company that joined MITA Group in June 2019.
Frigofluid has a 25-year-old history in the design of customized temperature control systems for process refrigeration and cooling. Since 1995 it has been working as a professional consultant: like MITA Cooling Technologies, its team's effort is to be a partner for customers rather than just a machine manufacturer.
—
You can find all the information on our stand at MCE 2020 here.
Find out Frigofluid Cooling Systems